Symposium on Philanthropy and the Black Church: A Necessary Collaborative
April 27-28, 2023 | In-person at Garrett-Evangelical Theological Seminary | Evanston, IL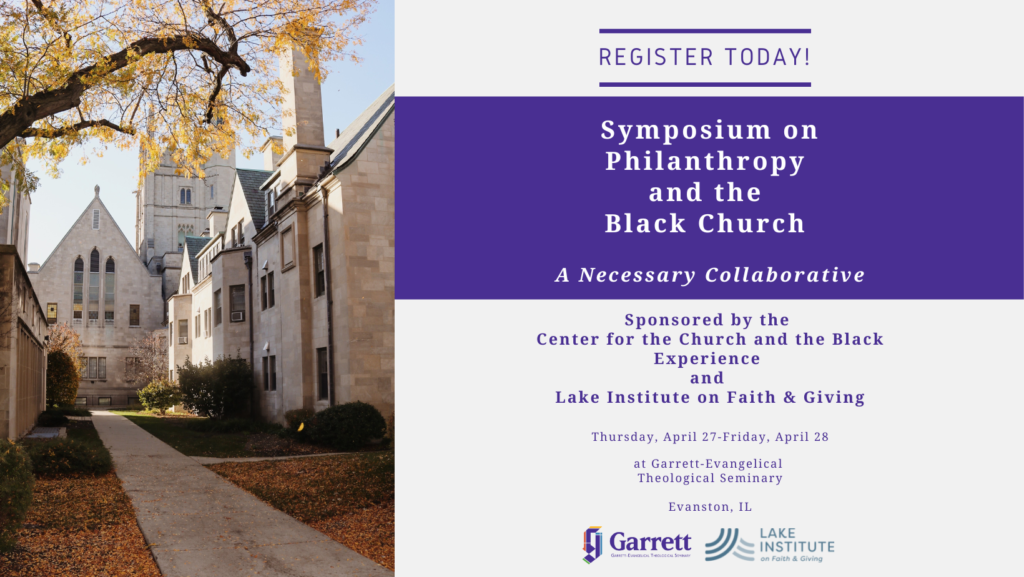 This special two-day event will bring scholars and practitioners from philanthropy and the Black church into conversation, allowing us to learn from past chapters of engagement across the faith-philanthropy divide and to dig into the challenges and opportunities for our own time.
Speakers include Dr. Robert Franklin of Emory University, Rev. Debra Haggins of Hampton Ministers Conference, author and philanthropic leader Valaida Fullwood, Jeanné Lewis of Faith in Public Life, Devin Murphy of Bridgespan Group, and others.
Event sponsored by Lake Institute on Faith & Giving and Garrett-Evangelical Theological Seminary Center for the Church and the Black Experience.
Subscribe
---
Insights, a bi-weekly e-newsletter, is a resource for the religious community and fundraisers of faith-based organizations that provides:
Reflections on important developments in the field of faith and giving
Recommended books, studies and articles
Upcoming Lake Institute events