Cultivating Generous Congregations
Creating lasting cultural change within a congregation
---
Cultivating Generous Congregations maps the new landscape of religious giving and provides you and your team with tools to help you build a culture of generosity unique to your congregation's needs and challenges.
How do you inspire generosity?
We invite you and your ministry team to participate in a seminar experience that could change the way you and your congregation approach giving and generosity. Cultivating Generous Congregations (CGC) is an interactive seminar—offered on a contract basis in partnership with denominational or network organizations—demonstrating how pastors and ministry leaders can unearth and energize congregational generosity by exploring the significant and necessary steps to creating lasting cultural change within a congregation.
Interactive segments of CGC explore theology, the role of adaptive leadership, fiscal transparency and the importance of donor care, with action steps to impact the generosity exploration and experience for both laity and clergy. This course can be tailored for many faith traditions or demographics.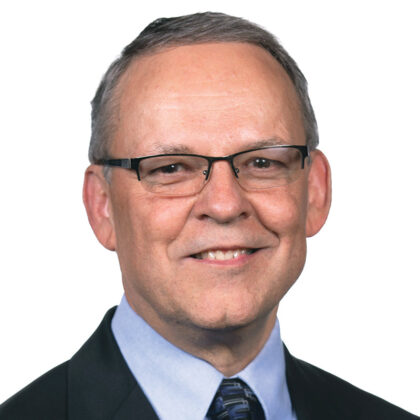 "Pastors and lay leaders who have participated in CGC training have rated it to be among the most helpful continuing education they have experienced in church circles. The up-to-date research of CGC has direct impact on how leaders can best align their ministry objectives to their overall vision."
Beryl Jantzi, D.Min., Everence Stewardship Education Director
Is this course right for you?
This course is intended for those who:
Believe in their congregation's capacity for greater generosity;
Have a desire to become more comfortable with money;
Are willing to redefine giving in their congregation; and
Understand giving to include service, social networks and the sharing of ideas and professional expertise.
Audience
CGC is designed for congregational teams of 3-5 individuals – clergy, lay leaders, administrators, stewardship committees, and fundraisers who are directly involved in congregation-wide decisions.
Audience size
8-10 congregational teams, for a group size of 24-50 people.
Format
There are options for fully online or hybrid offerings with some in person gatherings, utilizing an online learning management system.
Topics covered
Generosity in context, Theology of money, Congregation, Leadership, Donors & members. Fundraising as ministry
Cost
The cost for a Cultivating Generous Congregations program varies depending upon the delivery format and partnership structure. Contact Lake Institute staff for additional information.
Subscribe
---
Insights, a bi-weekly e-newsletter, is a resource for the religious community and fundraisers of faith-based organizations that provides:
Reflections on important developments in the field of faith and giving
Recommended books, studies and articles
Upcoming Lake Institute events