Executive Certificate in Religious Fundraising
Meeting the growing needs of leaders in religious institutions
---
The Executive Certificate in Religious Fundraising (ECRF) is an eight-week online course with a practical application project. It provides the research, tools, and customized training to meet the growing needs of leaders in religious communities and fundraisers of faith-based organizations. The focus of the ECRF is on the cultural, organizational, and philanthropic practices unique to religious institutions. These practices in turn enable donors motivated by spiritual and religious values to experience the joy of generous giving.
The ECRF is made up of the following four key topics, selected readings, and a final project.
---
Nurturing Generous Congregations & Organizations
This foundational content surveys the changing landscape of religious giving with a focus on the organizational readiness of an institution to engage in effective fundraising. This section gives particular attention to the social dynamics and practices nurturing generosity.
The learning objectives are:
Establish a learning community
Orientation to the progression of the course
Establish a framework for religious fundraising: theological, sociological, organizational
Analyze the congregation or organization: identify challenges and opportunities
Begin planning and integration of the ECRF project
---
Nurturing Generous Donors
Experiential content in which participants first explore their own giving story and philosophy. This section then focuses on the art of donor care through highlighting research on donor profiles and motivations for giving.
The learning objectives are:
Transition from thinking about organization to thinking about people — fundraising is about relationships
Emphasize the need for leadership with integrity, to practice fundraising as ministry
Understand our own stories so that we are ready to nurture the generosity of others
Develop a sense of the fundraiser's role, the practice of discernment, and donor motivation
---
The Practice of Religious Fundraising
The spirituality of fundraising lays the foundation for this practical information with an emphasis on fundraising principles, practices, tools, and techniques.
The learning objectives are:
Embrace the work of fundraising as an element of religious leadership
Equip ourselves for effective practice as religious fundraisers — putting tools into our toolkits, telling effective stories, and inviting others to join in the mission of our work through their generous giving
---
Integrating Religious Leadership & Fundraising
This final section will explore how the faith community talks about money, generosity, and the faithful use of possessions. While exploring this material, participants are encouraged to develop a theology of money reflective of their faith tradition.
The learning objectives are:
Recognize and evaluate the theologies of money that are operating in the organization.
Integrate the work of religious fundraising at the organizational, individual, and practical level with theological integrity
Practice asset-based thinking to strengthen religious imagination
Articulate the positive theology of money shaping your leadership as a religious fundraiser
Communicate theology with integrity
Who should attend?
The ECRF is designed for religious leaders in faith-based organizations and institutions who wish to learn more about the spirituality of fundraising and gain a core foundation in fundraising principles. The program is open and specifically tailored to all faith traditions.
Typical titles of attendees include:
Clergy
Lay leaders
Judicatory executives
Development leaders and professionals at faith-based organizations
More details about ECRF
Cost:
Registration per participant is $1,350. Tuition covers the eight-week online course, certificate curriculum, and access to our online community. Additional participant expenses include required readings.
Required readings:
Robinson, K. (2014). Imagining Abundance.
70-71 "Donors are Subjects, Not Objects" discussed during Week 3 Plenary
Chapter 2 (and the book as a whole) discussed during Week 4 Peer Group
Maimonides, M. "Laws Concerning Gifts to the Poor." PDF
accompanying the asynchronous work and Week 4 Peer Group
Salamon, J. (2003). Rambam's Ladder: A Meditation on Generosity and Why It Is Necessary to Give
accompanying the asynchronous work and Week 4 Peer Group
Nouwen, H. (2011). A Spirituality of Fundraising.
accompanying the asynchronous work and Week 5 plenary
Freeman, H. (2015). Unlacing the Heart: Connecting with what really matters.
Chapter 5 "Steak and Asparagus with Margaret" to prepare for Week 6 Peer Group
Scheinerman, A. (2019). The Sacred Exchange: Creating a Jewish Money Ethic
Chapter 3 "How Much is Enough?" PDF accompanying the asynchronous work and Week 7 Peer Group
Guidelines for the final project:
Upon completion of the four seminars, participants will apply the concepts learned in the course through designing and implementing a project over the next year at their faith-based institution. Examples of past projects have included designing a year-round stewardship program, the annual giving/fundraising campaign, a special fundraising initiative, development of a planned giving program, an educational program to foster generosity, a leadership development program for staff and/or governing board, ad a pre-campaign planning program.
Learn more about the Final Project
CRFE credit:
Complete participation in this course qualifies for 22 CFRE Continuing Education Points.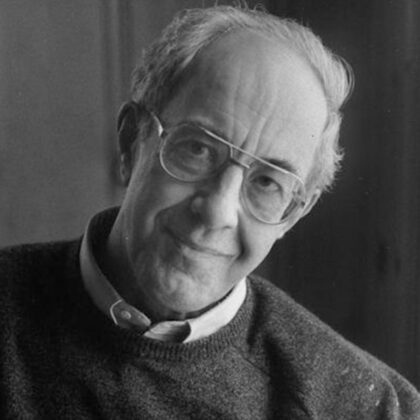 "Fundraising is precisely the opposite of begging. Rather, we are declaring, we have a vision that is amazing and exciting."
Henri Nouwen
Subscribe
---
Insights, a bi-weekly e-newsletter, is a resource for the religious community and fundraisers of faith-based organizations that provides:
Reflections on important developments in the field of faith and giving
Recommended books, studies and articles
Upcoming Lake Institute events