Resource Library

Generous, Diverse, and Dynamic
Resource Library
Generous, Diverse, and Dynamic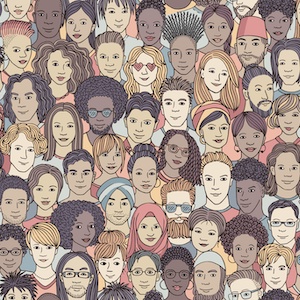 by Melissa Spas
Who is a philanthropist? What counts as philanthropy? Lake Institute and its partners engage questions like these, seeking to unpack the complexity of giving in a society marred by inequity. Many generous givers have never identified as philanthropists, and many conversations about philanthropy have overlooked the contributions of those who might not be understood as philanthropic actors. When some voices dominate while others are marginalized, these questions take on urgency for all who would consider philanthropy's meaning today. Love of humankind is not the purview of only the few whose extraordinary means enable large gifts. Philanthropic work takes many shapes and has the potential to transform the lives of beneficiaries and givers alike.
Our colleague Dr. Tyrone Freeman has illustrated the significance of asking these questions through his landmark work about Madame C. J. Walker and her corporate, community, and church engagement: what he refers to as her Gospel of Giving. This historical work provides an inspiring encouragement to all seeking to open a more holistic conversation about what counts as "philanthropic imagination," and it is an encouragement to Lake Institute as we prepare to expand our educational resources and develop new partnerships for our work. 
Lake Institute on Faith & Giving is privileged to work with a wide range of partners, developing resources and convening conversations with religious and philanthropic leaders across religious traditions. Since 2017, Lake Institute has been a resource partner in Lilly Endowment Inc.'s Economic Challenges Facing Pastoral Leaders national initiative. This has allowed us to expand and maintain excellence in the delivery of our educational programs; resource and deploy a highly-qualified adjunct faculty; develop an arc of learning with tailored courses and diverse delivery methods to meet the needs of diverse constituencies; and develop an ongoing network and community of practice among those who are immersed in the work of faith and giving.
This winter we begin work on the next phase of this initiative, with ongoing support from Lilly Endowment. We are grateful to be able to develop a particular emphasis on addressing critical and often systemically rooted financial challenges that have been exacerbated or made more visible by the COVID-19 pandemic. As Lake Institute has continued to learn alongside an increasingly diverse set of faith traditions, we remain convinced that a "one-size-fits-all" model of stewardship and generosity is insufficient. It is also increasingly apparent that most existing stewardship resources have mid-to-large sized, Anglo congregations as their reference point. While Lake Institute is always working to adapt and translate resources as it learns from all the communities it encounters, we recognize the particular need to focus our attention on collaborating with, teaching alongside, recruiting, and developing resources with Black, Indigenous and People of Color (BIPOC) faith leaders as well as other religious leaders in under-resourced contexts.
This is work that we are able to do because of the strong partnerships we have within the Lilly Family School of Philanthropy and beyond, across our program and resource partnerships. As in all of our work, we will strive to develop practices and resources that are informed by research, grounded in practice, and sensitive to the unique distinctives of religious leadership for philanthropic work. The Everyday Donors of Color report published in August of 2021 identified faith as a key motivation for donors of color, with philanthropy being closely linked to religious beliefs. Similarly, faith plays a key role in giving, with places of worship as primary beneficiaries of giving by donors of color, and religious traditions inspiring giving even when gifts are not directed to a specific religious organization.
With this in mind, Lake Institute will engage in the development of new partnerships with BIPOC faith leaders and their institutions, and the development of strategies, resources, and practices that will address their unique challenges and opportunities. These pilots, partnerships, and the co-creation of new resources stand to strengthen all of Lake Institute's work, and to honor the dynamic nature of philanthropy in a diverse range of faith communities. In a season of continued transition and change for all philanthropy, and in light of the ongoing impact of the COVID-19 pandemic, we are eager to develop Lake Institute's strategies in partnership with those faith communities whose critical financial challenges have been accelerated, and where the effect of inequity and racism is disproportionately felt.
Subscribe
---
Insights, a bi-weekly e-newsletter, is a resource for the religious community and fundraisers of faith-based organizations that provides:
Reflections on important developments in the field of faith and giving
Recommended books, studies and articles
Upcoming Lake Institute events