Resource Library

Gritty Generosity
Resource Library
Gritty Generosity
By David King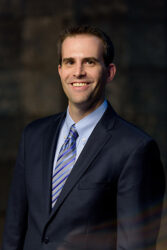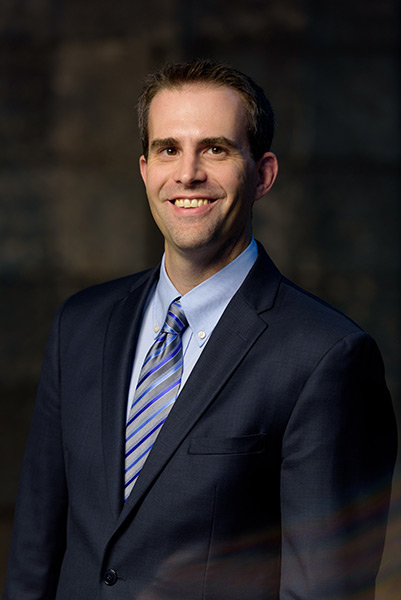 This article was originally published in Giving Magazine Vol. 22, No. 3 in 2020. You can access the full issue here. 
American poet Emily Dickinson claims "Hope Is the Thing With Feathers" in her classic poem. Dickinson seems to be describing hope as something that can come alive in any one of us inspiring and helping us to take flight. A beautiful image, yes, but at times, I worry that such images can lead us to see hope as ethereal and sugary sweet – something from a Hallmark card rather than something grounded in reality and often emerging from suffering. Without dismissing Dickinson's image of hope as a thing with feathers, the image of hope we get from scripture can be a bit more gritty – one with muscle.
In Romans 5:3-5, Paul claims, "we also boast in our sufferings, knowing that suffering produces character, and character produces hope, and hope does not disappoint us." Paul has known suffering, and he counsels fellow Christ-followers that they will encounter it as well just as Christ himself makes clear. Paul is equally clear that it is through suffering that hope comes. Paul is confident that hope is essential to our faith and it will not disappoint. He is equally clear that this is not simply the power of positive thinking, rather it must become a daily practice, a way of life, work requiring us to roll up our sleeves and get dirty in the midst of the world around us.
Perhaps this vision of hope is even more necessary today as we are surrounded by crises that seemed almost unfathomable before 2020: the global COVID-19 pandemic, an economic recession due in part to the need to quarantine in our homes, increasingly polarized politics in the U.S., and a widespread reckoning around racial injustice. Hallmark hope is not going to get us too far as a response to the current crises we are living in. In fact, a Hallmark hope can lead to paralysis – or even worse – complacency, when we come up against such significant challenges. Instead, it will take a hope born out faith, trusting in what God is doing in the world even while knowing that it takes our efforts working alongside God to accomplish that mission. The work is hard, and it may come with suffering. But a gritty hope may sustain us, and it promises not to disappoint.
What does this have to do with generosity? We need a kind of "gritty generosity" to match our "gritty hope." Our descriptions of generosity can sometimes retrace the same lines of our Hallmark images of hope. Giving of our time, talent, or treasure, even in some small way, to be a blessing to others is often the image we offer when trying to articulate what we mean by generosity in asking for support for our congregation or organization. But just like hope, we know that generosity is more a way of life than a one-time gift. Generosity is rooted in Christian practices like hospitality: making room around the table for others, giving of ourselves so that a community might grow, celebrating the achievements and gifts of others. And like all spiritual practices, "gritty generosity" is a muscle that needs to exercise daily in order to grow stronger.
But "gritty generosity" is also a way of seeing the world. Generous people are first class noticers. They take delight in the generous acts of others. They seek out beauty, acknowledging it, savoring it wherever it appears. At the same time, they also do not turn away when they notice suffering but often take action to walk alongside those in the midst of their need. Just like hope, generosity can boast in suffering only because we have a confidence in what God is up to in the world.
If ever there was a time to live into a gritty generosity, the time is now. Many of us as individuals as well as the organizations that we lead are worried about our economic futures. At the same time, we can feel paralyzed not knowing how to respond to so much need around us. How can we do our part to work for racial and economic justice, instill hope in difficult times, even while making sure to support the multiple communities and institutions of which we are a part?
I'm not sure of all the answers, but I do know that such a challenge requires a different vision of generosity. We are not simply equipping individuals with tools to give away time, talent, and treasure. We are calling them to a way of life, the hard work of living generously, trusting and hoping in a future that we cannot yet see, but confident that it requires us not to avoid but to dive right in and roll up our sleeves. That's the gritty hope and generosity that is required of us now.
David King, Ph.D is Karen Lake Buttrey Director of the Lake Institute on Faith & Giving and Assistant Professor of Philanthropic Studies at Indiana University, Indianapolis.
Giving Magazine was a premier stewardship resource published by the Ecumenical Stewardship Center (ESC) from 1999 until 2020. The magazine served Christian faith communities throughout North America, providing thoughtful, practical, and inspirational content on faith and giving from thought leaders and practitioners alike. Giving was published annually from 1999 until 2018 (volumes 1-20), and then quarterly in 2019 and 2020 (volumes 21-28) in digital form only. In 2021 ESC closed its doors and committed its archives to the care of Lake Institute on Faith & Giving. For further information on ESC or its archives, please contact us at lfi@iupui.edu.
Subscribe
---
Insights, a bi-weekly e-newsletter, is a resource for the religious community and fundraisers of faith-based organizations that provides:
Reflections on important developments in the field of faith and giving
Recommended books, studies and articles
Upcoming Lake Institute events