Resource Library

Religious Communities Supporting One Another
Resource Library
Religious Communities Supporting One Another
Economic inequality impacts organizations as well as individuals.  Some faith communities and networks have organized to support one another financially in the midst of crisis. This expression of generosity connects congregations, communities, and resources in a powerful way, with the potential to transform the way that religious institutions relate to one another.
The work of the Massachusetts Council of Churches (MCC) is focused on the vitality of ecumenical advocacy and cooperation: "Building a network of Christians who believe that what binds us together in Christ is stronger than what divides us." The emerging pandemic this spring laid bare the challenge of this mission, exposing the disproportionate impact on people of color, including churches in the Black, Hispanic, and immigrant communities. As MCC leaders considered ways to respond, the Rev. Kenneth Young, Director of External Relationships, raised the question of economic impact on churches with fewer financial resources.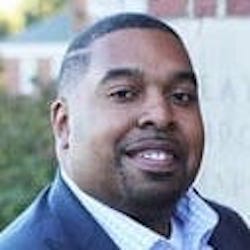 Rev. Kenneth Young
He said, "We asked, what happens to the Black churches, Hispanic churches, church plants?  They don't have a fund, don't have people with a large bank account.  Do they continue, or will they die off?"
This question animated bold action, as the Massachusetts Council of Churches undertook planning for the creation of the One Church Fund.  They have raised $140,000 since May to provide financial support to congregations in need, with many contributions coming from wealthier congregations among their member denominations.  Congregations with sufficient resources have redirected a portion of their endowment income to share with congregations that don't have the security of financial reserves or invested assets.  The fund "prioritizes the financial, practical, and relational support of immigrant, Black, poor, unhoused, and unaffiliated churches."  A number of grants have already been made, as the fund has not only helped to create a safety net for some congregations but has also built new connections through the intentional sharing of money and other kinds of capital as well.  The initiative has connected volunteers to donate their skills, helping churches to get PPP loans, to develop their online presence, to access and utilize technology that helps us to stay connected.     
Other efforts like that of the Massachusetts Council of Churches are also having an impact, as congregations seek to support one another, serve the needs of communities that are most impacted, and to build from strength in a time of crisis.  The Churches Helping Churches initiative provides small grants to churches in need to "Encourage more stable churches to help smaller at-risk churches in their community through financial or tangible resources."  This effort among primarily independent and evangelical churches is supported administratively by the National Christian Foundation, as well as a variety of other networks. Many denominations and regional judicatories have launched similar funds and mechanisms to support congregations that have experienced significant impacts. 
The challenges addressed by these congregation-to-congregation initiatives are widespread and well-documented. The National Study of Congregations' Economic Practices (NSCEP) illustrates the relative vulnerability of many congregations, particularly those with small budgets and small numbers of regularly participating adults. 64% of US congregations have fewer than 100 regularly participating adults, and 28% have annual budgets of less than $100,000. The potential for a devastating impact from a crisis such as the current COVID-19 pandemic and related economic fallout is much greater for congregations without their own building, without endowment resources, and without mechanisms for online communication and fundraising.
Eight percent of congregations rent space, rather than having their own building.  Among Black Protestant congregations, only 5% have an endowment while the percentage is only 18% of evangelical Protestant congregations. The 59% of white mainline Protestant congregations with endowment funds serves as a stark contrast. The NSCEP also found that half of all congregations in the US did not have any online or digital giving options in 2018. These congregations are overwhelmingly small and dependent upon face-to-face gathering to receive the contributions of their members. 
We know that crisis can precipitate rapid change, and at times, these moments can lead to positive change such as addressing gaps in resourcing or bridging the digital divide between larger and more affluent congregations and smaller ones. In a recent survey of leaders of primarily small and medium-sized congregations who have adopted use of the Givelify mobile giving app, 54% said an older, non-tech savvy congregation was the main reason they did not adopt online and mobile giving sooner, and yet they also report that online giving is here to stay and older members adopting digital giving during this pandemic would less often return to traditional forms. 
There is no doubt that the intersecting crises of this year have led to organizational innovations and some remarkable changes in religious institutions. Rev. Young of the Massachusetts Council of Churches reflected on how the One Church Fund impacts the mission and practice of his own organization. He said, "We are now shifting to do work that (the Council) normally does not do.  We can build relationships with storefront churches, unhoused churches, immigrant churches; sit at the table and at least hear those stories, which is a huge shift in the ministry work we are doing.  It is a huge shift to make sure all voices are being heard." We can bear witness to transformative changes like these across the landscape of American religious life, and celebrate the generosity that comes in many forms, even as we struggle for greater equity, thriving, and vitality for all. 
Expanded Perspective
Global Challenge, Local Impact
By David P. King, Ph.D.
It is clear that the impact of COVID-19 and the related echoes of economic stress reveal the racial inequities in our society, including in our religious congregations. 
There are many indications that Black churches are more vulnerable than other congregations to economic hardship, while we see that Black and Hispanic individuals suffer a disproportionate health impact as well. Barna found that 72% of Black church-goers are concerned about the long-term effect of COVID-19 on the health of their congregation, and that lower socio-economic status increases that level of concern. 
Even still, we know that Black and immigrant churches, big and small, in both rural and urban areas make a tremendous difference in their communities by sharing their financial, social, and network capital with those inside and outside of their congregations. As Rev. Young from the Massachusetts Council of Churches shared with Melissa, these congregations are important front-line providers of social services in their communities, including addressing pressing basic needs. Some critics of religious giving distinguish it from other forms of philanthropy in claiming that donations are spent largely internally, more like a mutual benefit society than an externally focused service agency. Yet for those engaged in studying or participating in congregations, you know this is a false dichotomy. Our NSCEP study indicates that 84% of all U.S. congregations are engaged in community service, overwhelmingly focused on providing food, clothing, or other basic necessities. Research by leading sociologist, Ram Cnaan, and supported by our colleagues at Partners for Sacred Places have demonstrated for years the central role that congregations play in providing social services in the United States.
Lake Institute's own recent study on the impact of COVID-19 on congregational finances found that 28% of congregations indicate they have supported other nonprofits or congregations in need since the beginning of the current crisis. Even as many congregations are contemplating the outlook of their current budgets as well as when or how they can return to gathering as a community, they are also directly responding to the needs of others. This confirms our expectation that congregations have a charitable economic impact that extends beyond the size and scope of their regular budget alone. At the same time, congregations often promote giving and volunteering among their members beyond their own institutional walls. These practices illustrate the deployed nature of the local congregation, with a presence in local communities as diverse as our country, addressing local challenges and serving local needs. 
We continue to explore the economic impact of COVID-19 on congregations, even as we also lift up the vitality and diversity of congregations in their local contexts. 
Subscribe
---
Insights, a bi-weekly e-newsletter, is a resource for the religious community and fundraisers of faith-based organizations that provides:
Reflections on important developments in the field of faith and giving
Recommended books, studies and articles
Upcoming Lake Institute events