Resource Library

How Youth Philanthropy Programs Empower Teens
Resource Library
How Youth Philanthropy Programs Empower Teens
The High Holy Days of the Jewish faith have come to a close for the year. Yesterday Jews around the world celebrated Yom Kippur, the Day of Atonement. A week prior was Rosh Hashanah, the Jewish New Year. These holidays focus on remembering that past and passing on these faithful traditions to the next generation. In this issue of Insights we highlight a few different perspectives on American Jewish life today.
by Danielle Segal
Teens today want experiences that both add value to their lives and empower them to create meaningful change in their communities and beyond. They are surrounded by serious issues—including climate change, poverty, rising bigotry, and more—that they want to address. They want to be part of the solution. If the Jewish community wants to engage more teens at this formative stage of life, we need to design opportunities that put them in the driver's seat to take action.
A new report by Honeycomb shines a bright light on how Jewish youth philanthropy programs do exactly this. "Cultivating the Next Generation of Giving" shows that teens in Jewish youth philanthropy programs become active leaders grounded in Jewish values, ethics, and identity, and bring a new perspective on Jewish giving that strengthens connections across their communities.
Certainly, this is welcome news for the Jewish community. But equally as important is the leadership development that teens experience through youth philanthropy. When they are positioned as philanthropic leaders, they actually gain a higher level of ownership and decision-making beyond typical youth programs. By creating space to blend these passions with Jewish learning and values, these philanthropy programs open a new world to teens and hone new skills for them as leaders and decision-makers. In turn, they experience ways that Judaism adds meaning to their lives and want to engage in even deeper ways with the community.
As one participant in a program said, "One of the most valuable parts of the program was how I got to learn about how Jewish values can be embedded with philanthropy. While creating the mission statement, we were able to choose the values that most closely aligned with us, and that allowed us to think more critically through a Jewish perspective when deciding on grants."
This report is the culmination of eight years of gathering data and conducting interviews and impact studies from our Honeycomb Foundation Board Incubator, generously funded by Laura Lauder and the Maimonides Fund. The cohesiveness and longevity of the effort alone shows that this is a true generational impact rather than a simple moment in time. The Incubator provided cross-communal host organizations, such as Federations, Foundations, and JCCs, with seed funding to begin their program, a curriculum to guide the participants' experience, and coaching and access to the community of fellow Incubator site staff to support implementation along the way.
The Incubator's national-local partnership model was critical as it enabled individual communities to tailor their philanthropy programs in ways that best suited their local teens. Over eight years, communities in San Diego, Detroit, Boston, Toronto, Philadelphia, Melbourne, Israel, Seattle, Indianapolis, and Houston engaged more than 3,500 participants who granted out over $1 million. Customizable curriculum guided participants through the full grantmaking process, from identifying Jewish values to awarding grants. Importantly, our national team provided coaching and cohort-based learning for program leaders to ensure best practices were followed. And today, these communities (and others) are now independently operating Jewish Youth Philanthropy programs.
This is an approach to help grow the next generation of Jewish changemakers amid shifting practices of philanthropy. Now more than ever, Jewish youth philanthropy programs showcase the true power of young people, and how they can make decisions in order to affect real change. Through this experience, teens not only make a difference to the causes they fund, they also learn essential leadership skills, explore values that drive them to be active participants in society, and make commitments to future action in their local communities and beyond. We are excited to see the continued positive outcomes as we cultivate this next generation of giving!
If your community is interested in starting a Jewish youth philanthropy program, or you want to learn more about the work of Honeycomb, contact info@honeycomb.org
---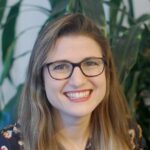 Danielle Segal is the Executive Director at Honeycomb, and has been working at Honeycomb since 2016. Danielle is from London, United Kingdom, and moved to New York in 2010. Inspired by her love of the Jewish community and combining her teaching, program management and theater skills, Danielle has worked in the non-profit Jewish field for fifteen years as a Jewish educator, camp director and non-profit manager. She has developed countless curricula and resources, including youth philanthropy, Jewish education, and teen leadership courses. Danielle presents at conferences and seminars nationwide about Jewish youth philanthropy, experiential education and teen engagement. She was awarded the Jack Petchey Award for Outstanding Service to Young People in 2009.
---
Questions for Reflection
How has your faith community engaged the next generation of givers?
How can you connect the values of your faith tradition and philanthropy with the young people in your circle of influence?
Expanded Perspective
Cultivating the Next Generation of Giving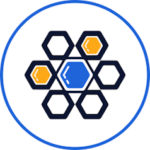 Honeycomb's report Cultivating the Next Generation of Giving includes seven years of research, interviews and survey results from communities that were part of the Foundation Board Incubator.
In 2014, Honeycomb launched the Foundation Board Incubator Initiative, which was designed to support cross-communal Jewish organizations across the world to develop their own locally-led Jewish Youth Philanthropy programs. The aim of the Incubator was to empower youth to develop their Jewish identities and skills to become future Jewish philanthropic leaders in their communities. The Incubator provided host organizations with seed funding to begin their program, a curriculum to guide the participants' experience, and coaching and access to the community of fellow Incubator site staff to support implementation along the way.
As all ten program sites have now completed the Incubator partnership, this report examines the key outcomes that emerged over the eight years of evaluation.
The Faithful Generosity Story Shelf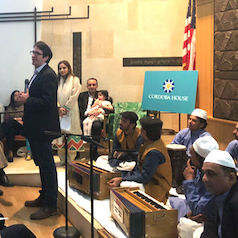 Each entry in our Story Shelf is short enough to be read and discussed during a committee meeting or other group gathering. Our hope is that these accessible vignettes will spark new questions, conversation, and imagination among clergy and laity about what might be possible with the funds, buildings, land, and other resources in their care.
Jews and Muslims Share Space and Life Together
When a Muslim group needed a place for youth religious education, it began meeting at a synagogue. This arrangement led to mutual curiosity and real friendship.
Principles of the Jewish Awakening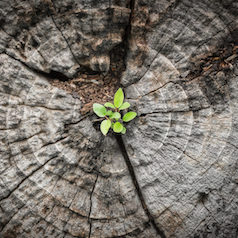 In this article from eJewish Philanthropy, the authors of Awakenings: American Jewish Transformation in Identity, Leadership, and Belonging, share principles that can guide the process of communal transformation. As they note, as "numbers are growing, American Jews burst with pride of identity – and yet many…institutions remain in decline. This combination of circumstances is creating space for those once marginalized to come to the center with visionary approaches to Jewish life and belonging."
Subscribe
---
Insights, a bi-weekly e-newsletter, is a resource for the religious community and fundraisers of faith-based organizations that provides:
Reflections on important developments in the field of faith and giving
Recommended books, studies and articles
Upcoming Lake Institute events