Shifting Ground is a special initiative of Lake Institute on Faith & Giving, designed to expand and deepen conversations about faith, philanthropy, and the future of American communities.
---
The landscape of faith and giving is shifting under our feet. Patterns of giving are changing across all types of givers and organizations. Religious participation is changing too, with some congregations struggling to sustain themselves while others grow in participation and budget. At the same time, leaders in both faith and philanthropy are experimenting with new approaches to gathering, giving, and serving, whether at the margins of institutions or closer to the center.
Standing on 'shifting ground,' philanthropic and religious leaders are grappling with questions of money and meaning, mission and values. There is palpable hunger to think and talk more deeply about fundamental purposes and to imagine new possibilities, in order to support a flourishing future for congregations and communities.
Responding to this need, the Lake Institute on Faith & Giving has launched Shifting Ground.  Learn more about this initiative and explore Shifting Ground resources below.
Shifting Ground is a three-year initiative (2020-2023), generously supported by Lilly Endowment Inc., and dedicated to developing a range of resources which can help religious and philanthropic leaders attend to the changing landscape of faith, giving, and community.
These resources include:
new research to help leaders understand their context;
conceptual frameworks to facilitate group discernment and discussion;
theological reflection;
case studies and vignettes;
conversation-starters;
and facilitation guidance;
… all to be made available through our online resource library.
In this way we hope to help congregations, as well as philanthropic and non-profit leaders, better understand the changing landscape, attend to the purposes and values in their important work, and lead wisely, drawing on the best that their traditions have to offer to guide their way forward to a flourishing future for organizations and communities.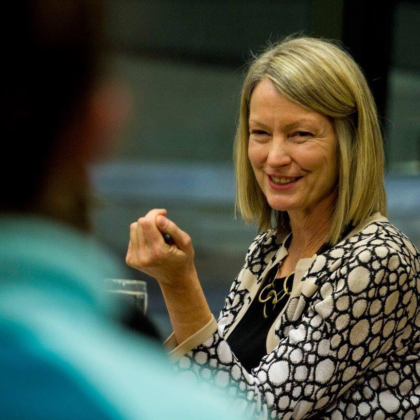 Elizabeth Lynn
Elizabeth Lynn has founded and led several programs designed to expand moral imagination for civic leadership, including the Center for Civic Reflection. Through her writings and creative leadership she has contributed to contemporary understandings of philanthropy and the humanities in American life. Elizabeth currently directs Shifting Ground for Lake Institute and co-authors the blog Digging a Deeper Well: Reflective Resources for Church Boards for the Ministry Collaborative. She lives in Charlottesville, Virginia.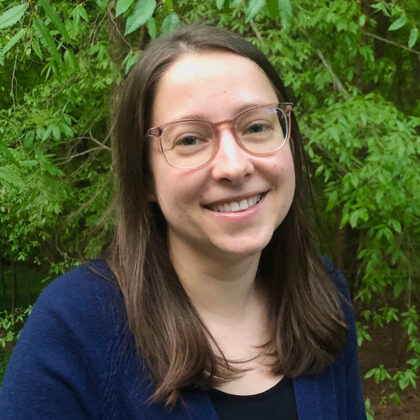 Kelly Dunlap
Kelly Dunlap is a Program Consultant for Shifting Ground. She has over eight years of experience in faith-based and secular nonprofits where she raised funds, managed programs, and developed communications. She holds a Master of Divinity degree and lives in Durham, North Carolina.
RootedGood
RootedGood is an impact organization that empowers institutions, social enterprises, and entrepreneurs to make good in the world.
Oikos Institute for Social Impact
The Oikos Institute for Social Impact helps congregations harness the power of their assets in order to be a catalyst for communal transformation and economic renewal.
Mission City Renewal
Mission City Renewal is a place-based community development incubator, launching projects and designing tools & resources that embody justice and equity and renew neighborhoods.
If you would like to partner with us to create resources or curriculum, please contact us at LakeInstitute@iupui.edu .
Subscribe
---
Insights, a bi-weekly e-newsletter, is a resource for the religious community and fundraisers of faith-based organizations that provides:
Reflections on important developments in the field of faith and giving
Recommended books, studies and articles
Upcoming Lake Institute events