Resource Library

7 Texts for Preaching Faithful Generosity
Resource Library
7 Texts for Preaching Faithful Generosity
By Bruce Barkhauer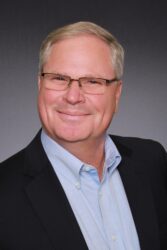 This article was originally published in Giving Magazine Vol. 22, No. 2 in 2020. You can access the full issue here. 
Need some fresh ideas for preaching about faithful generosity? Here are seven Scripture texts to consider.
2 Samuel 24:24
Taking seriously divine judgment and mercy, David is not about to give God less than his best—something possible for all of us and never more likely than when we are caught up in what we care about, knowing the blessing of giving accordingly. David cannot enjoy God's mercy by giving something that "costs him nothing."
Matthew 14:13-21
Jesus feeding the five thousand with "nothing here but five loaves and two fish" (v. 17). Often thinking we don't have enough, we fail to see and take seriously what we already have. It is from what we have, not what we don't, that we find what we need…and then some!
Matthew 25:14-30
Wanting   more,   thinking   what   we have is not enough, we squander opportunity presently ours—"just as I am, without one plea" in the words of the gospel song. In this well-known parable of the talents, as in Luke's of the pounds, the message is use it or lose it. It is in the use of what we have, not the amount, that we learn and practice, or practice and then learn still more, the abundance already ours.
  Matthew 25:31-46
In caring for "the least of these" we are caring for Jesus. Here we find the single largest explanation given by Jesus in the New Testament of the criteria for obtaining entrance into the heavenly realm. It strongly suggests that care of the poor, the disenfranchised, the weak and the vulnerable matters to God. Using our resources to advocate on behalf of "these little ones" seems to be a proper and important use of what we have and that we will be held accountable for our choices.
  Mark 10:17-27
The story of the rich man is often best remembered for the difficult words of Jesus: "Go, sell all that you own, and give the money to the poor, and you will have treasure in heaven; then come, follow me." It is striking to imagine the scene as it unfolds "Jesus looked at him and loved him" (a precious detail from Mark) and at then at end of the story "and he (the man) went away sad, for he had many things." Clearly, the issue was not so much that the man had many things, but that his many things had him. Jesus seeks to help us shed the things—whatever they may be—that separate us from God. Sometimes that is our wealth; sometimes it is something else that wants to take the place of God. In the words that follow this encounter, Jesus warns that it is hard for the rich to get into heaven. Fortunately, he offers a word of grace (v. 27) in response to the wondering of the disciples: "Who can enter the Kingdom?" "With God, all things are possible."
Mark 12:41-44
In this story of the poor widow's generosity, the irony of abundance is made clear. Less is more when what we give exceeds what we withhold. "Complete possession is proved only by giving. All you are unable to give possesses you."
  2 Corinthians 9:6-15
God provides "every blessing in abundance, so that by always having enough of everything, you may share abundantly in every good work". (v. 8) There is no need to "sow sparingly" and, hence, "reap sparingly." We can "sow bountifully" and "reap bountifully" (v. 6), "enriched in every way for [our] great generosity". (v. 11)
From "Texts for Preaching and Teaching Stewardship" on the Center for Faith and Giving website at https://centerforfaithandgiving. org/2016/01/texts-for-preaching-and- teaching-stewardship/ and reprinted with permission. Many of the texts and brief commentary are from the resource Inspiring Generosity produced by the United Church of Christ.
Giving Magazine was a premier stewardship resource published by the Ecumenical Stewardship Center (ESC) from 1999 until 2020. The magazine served Christian faith communities throughout North America, providing thoughtful, practical, and inspirational content on faith and giving from thought leaders and practitioners alike. Giving was published annually from 1999 until 2018 (volumes 1-20), and then quarterly in 2019 and 2020 (volumes 21-28) in digital form only. In 2021 ESC closed its doors and committed its archives to the care of Lake Institute on Faith & Giving. For further information on ESC or its archives, please contact us at lfi@iupui.edu.
Subscribe
---
Insights, a bi-weekly e-newsletter, is a resource for the religious community and fundraisers of faith-based organizations that provides:
Reflections on important developments in the field of faith and giving
Recommended books, studies and articles
Upcoming Lake Institute events