Resource Library
More Than an End-of-Year Appeal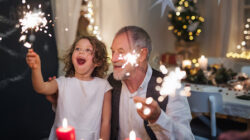 by Rev. Dr. McKennon Shea
The end of the calendar year can be hectic, bordering on chaotic. It can seem like a series of events that we simply move through and accomplish like clockwork without too much reflection. We line up our dates of parties and events, buy the presents we need for our family and friends, and make the extra trip to purchase the inexpensive-and-probably-useless item for the inevitable, overly complicated gift exchange with work colleagues (or is that just me?).
While the ugly sweaters may change, the behaviors often stay the same. Among them, for many of us, are the charitable gifts we may make before the end of the year.  If you find yourself digging through the drawer for the checkbook just before New Year's each year, you're not alone. Estimates vary, but nearly all statistics support the fact that during November and December, more Americans give to charities and nonprofits than any other time of the year.
End-of-Year Appeals
For those of us in a leadership position at one of these organizations, we use this season of collective charitable goodwill to make one last appeal. We may speak to our congregations or write a newsletter article focused on the theme of generosity, send a postcard reminding our donors that there is still time to make a gift, or present a year-end report on the collective impact their giving has had on our ability to fulfill our mission (followed by an invitation to give or pledge for the coming year's work). Our budgets often reflect the efficacy of these actions, with many nonprofits and houses of worship recognizing a majority of their charitable giving revenue coming in the month of December.
The end-of-year appeals are not only productive, but essential to the bottom line of our organizations. They are, in many ways, also expected by our donor community and given a bit more consideration than other mail or messages they may receive.
While we have our donors' attention during the season of giving, we have a unique platform to make their philanthropy not just more urgent, but ultimately more meaningful.
A Grandfather's Legacy
A few years ago in December, I joined a donor over lunch. He had a custom of meeting me at the end of each year so he could personally deliver his check for the annual support he provided. He liked the tangible act of giving the envelope to a representative of the institutions he supported. During our time together, I asked about other charities he supports, and he told me that each year, before Christmas, he sits down with his grandchildren, and they discuss together which organizations they would like to support. Each grandchild was given, as part of their Christmas gift, a sum of money they could donate to whatever cause they felt was most important to them. The younger children would often choose the local children's museum, he said, and the older ones might choose their college. Some, he noted, would choose a different charity each year, while others became set on the same recipients. In addition to announcing their selection, they would each have to give a reason why they made their choice or talk about what they thought made the organization a deserving recipient.
Over the years, as they worked through this exercise together, his hope was to not only provide support to a variety of causes, but to instill in his grandchildren the habit of generosity. His goal was to help pass along to the next generation the value of charitable giving that had become so central to his own life. The act of giving was meant to become as routine and expected as the holiday parties and the giving and exchange of presents.
Fostering Deeper Engagement
I have always been grateful for the chance to hear this story. Too often, we get caught up in the routine and strategy of how we can best entice our donors to make their gift before December 31. We work hard to ensure the wording is correct on the postcard or that the giving link in our email functions properly. What if we also took the time to consider how our invitations to give can create space for our donors to reflect more deeply on not just when they give, but why?
How might we encourage the same kinds of discussions and conversations among our donors as the grandfather had with his own family? An extra paragraph in our newsletter, or a few extra questions in our appeal postcard may be enough to get donors to ask of their own families the questions about why they give, to whom they give, and who else should be included in those decisions.
If we can encourage these conversations among our donors, particularly those who may have younger generations to influence, we may find they have much more to give than simply the checks they intend to write in December. The end of the year may prove to be just the beginning of a deeper engagement with their own legacies of philanthropy.
---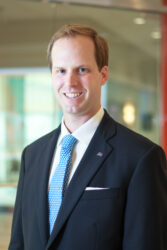 Rev. Dr. McKennon Shea is the Vice President of Development for High Point University in High Point, North Carolina. He holds a Master's in Divinity from Duke University and a Doctor of Education from the University of Pennsylvania. McKennon is a United Methodist pastor and recently participated in the Executive Certificate for Religious Fundraising.
---
Questions for Reflection
How might your organization do end-of-year appeals differently this year?
Is there a way for you to encourage generational conversations about "why they give, to whom they give, and who else should be included in those decisions"?
Expanded Perspective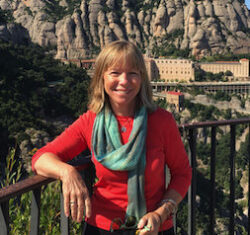 Cesie Delve Scheuermann is consultant in grant writing and stewardship/development working with the Oregon-Idaho Conference of the United Methodist Church. Like McKennon, she's also an ECRF alum! In this excerpt from a recent blog post, Cesie shares two suggestions for end of the year mailings. She writes from her Christian tradition, but the tips can apply to any organization and special holidays.
If you only have time to do two things at the end of this year, here's what I suggest:
A Thanksgiving gratitude card. Not a letter, but a card. Most of you have churches that are small enough that you or someone in your leadership group could hand write a personal message and address the card. Go to the store. Buy a pack (or two or twenty) of cards and start sharing some of that thanksgiving love.
A Christmas letter. I know! You're just finishing up your stewardship season but this letter is too important to put off until the last minute. Plan now.
Set a date to compose the letter. There's nothing stopping you from writing it now – just put on a few Christmas carols and get inspired. Nat King Cole sounds great, even in October. Might I suggest his version of "O Holy Night"?
Set a date to mail it. My suggestion? No later than the second week of December.
Set a timeline based on that date. Once you know what date you want your Christmas letter to go out, work your way backward to give your office staff or volunteers plenty of time to prepare and mail it.
Read her full post here.
Executive Certificate in Religious Fundraising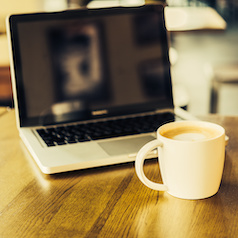 Our online Executive Certificate in Religious Fundraising cohorts for 2023 are open! This eight-week course for religious leaders seeking education on religious fundraising offers at-your-pace study through our learning management system, alongside weekly plenary and peer group zoom meetings. Each week you get to apply what you're learning in your own context and have conversation partners to support you all along the way. The next cohort starts in January!
Faithful Giving: The Heart of Planned Gifts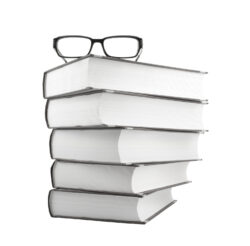 We are now accepting applications for the 2023 Lake Doctoral Dissertation Fellowship! This one-year grant is given annually to support a graduate student whose research engages and intersects issues within religion and philanthropy or faith and giving. It is intended to support the final year of dissertation writing for a doctoral candidate at a U.S. graduate school. Please share widely!
Subscribe
---
Insights, a bi-weekly e-newsletter, is a resource for the religious community and fundraisers of faith-based organizations that provides:
Reflections on important developments in the field of faith and giving
Recommended books, studies and articles
Upcoming Lake Institute events