Lake Doctoral Dissertation Fellowship
---
This one-year grant is given annually to support a graduate student whose research engages issues at the intersection of religion and philanthropy or faith and giving. It is intended to support the final year of dissertation writing for a doctoral candidate at a U.S. graduate school.
Required criteria for applicants
Be a candidate for a Ph.D. degree at a graduate school in the United States
Fulfill all pre-dissertation requirements by December 31 of the year applying, including approval of the dissertation proposal with the expectation that the dissertation will be completed no later than July of the year following the fellowship grant year
Must not have received a similar grant or fellowship for the writing of the dissertation. Fellows may not accept other awards that provide similar benefits in the same academic year. We anticipate that with funding from Lake Institute, you will be able to complete and defend your dissertation during the fellowship year. If you are receiving a full stipend from your school, we ask that you bank or postpone it to accept the Lake Fellowship. Smaller awards and/or those involving limited opportunities to teach may be permitted, at the discretion of the Research Advisory Committee of Lake Institute on Faith & Giving.
Submit application and other requested documents by January 31.
---
Fellowship benefits
Receive three award payments totaling $25,000
Be invited to special research-focused Lake Institute engagements
Have the opportunity to take advantage of the Lake Institute's resources and expertise
Share your research through our website and citations in our seminars
---
How to apply
To apply, please fill out the online form, upload the required documents, have your letters of recommendation uploaded and send an official transcript (unofficial transcripts are also accepted). All application materials must be received by January 31. Applications must include the following:
Resume/CV
Fellowship Proposal: In your proposal of no more than 7 pages (double-spaced, 12-point font), articulate the thesis of your dissertation, summarizing the argument, methodology, and current findings. In addition, discuss the relevance and contribution of your topic for the understanding of an important question(s) or issue(s) related to religion and philanthropy/faith and giving. Please write this executive summary so that scholars outside of your discipline would not have difficulty comprehending your proposal.
Copy of the approved dissertation proposal.
A selected bibliography: Compile a curated Bibliography (2-3 pages, double-spaced) indicating the major theoretical, practical and critical works that bear on your dissertation. This means you should include those works that most clearly demonstrate your command of the scholarship necessary to write the proposed dissertation. In most cases this will already be part of your proposal.
A timetable: Detailing your chapter outline, your progress to date, and your schedule for the fellowship year. It should be no longer than one page, double-spaced.
Two letters of recommendation: One from your dissertation director and another from a faculty member familiar with your work. Share this link with recommenders to upload letters.
Official or Unofficial Transcript from the graduate school which will award the Ph.D. degree. Transcripts must be uploaded along with the other documents.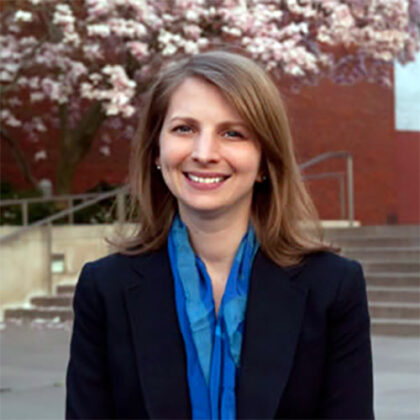 "The Lake Doctoral Dissertation Fellowship was a tremendous boost to my studies. Their financial support allowed me to do field research in Africa and write a much stronger dissertation than I otherwise could have done. And my association with the institute has introduced me to a new network of practitioners and scholars. I'm very grateful for the Lake Institute's support of my work."
Allison Schnable, 2012 Lake Doctoral Dissertation Fellowship recipient, Princeton University
2023 Lake Doctoral Dissertation Fellowship Recipient
Salwa Tareen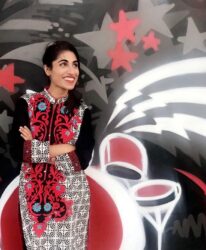 Salwa Tareen is a Ph.D. candidate in Anthropology at Boston University. She holds a B.A. from Kalamazoo College and an M.T.S. from Harvard Divinity School. Salwa's research broadly explores the interplay between religion, ethics, and the politics of care in Muslim South Asia. Her dissertation, "Of the City and the Soul: Urban Disaster and an Islamic Ethics of Care in Karachi," examines how city residents utilize charitable giving to address the challenges of their urban environment. In addition to her academic work, Salwa is an arts organizer, poet, and essayist.
Dissertation Abstract: Of the City and the Soul: Urban Disaster and an Islamic Ethics of Care in Karachi
Salwa's dissertation explores how residents of Karachi, Pakistan, one of the world's megacities and arguably its largest Muslim city, utilize charitable giving to address everyday disasters of infrastructure and governance. In the absence of formal avenues of grievance and redress, charitable organizations and individuals provide a vital safety net for Karachiites, as well as a platform for their indignation. Charitable workers across the city repair roads, clear garbage heaps, drain sewage, and provide rescue services through mechanisms of religious giving. Building upon 15-months of ethnographic fieldwork, the present project considers the material and ethical dimensions of such giving as a means to care for one another and the city itself.
Past Recipients
2022 – Feyza Akova
2021 – Esra Tunc
2020 – Marie Stettler Kleine
2019 – Timothy M. Rainey II
2018 – Katie Merriman
2017 – Andrew Jungclaus
2016 – Kimberly Pendleton
2015 – Shai Dromi
2014 – Chris Taylor
2013 – Moshe Kornfeld
2012 – Allison Schnable
2011 – David King
2010 – Jared Peifer
2009 – Sarah Hammond
2008 – Bradley Koch
Subscribe
---
Insights, a bi-weekly e-newsletter, is a resource for the religious community and fundraisers of faith-based organizations that provides:
Reflections on important developments in the field of faith and giving
Recommended books, studies and articles
Upcoming Lake Institute events