Resource Library

Introducing Lake Institute's Resource Library
Resource Library
Introducing Lake Institute's Resource Library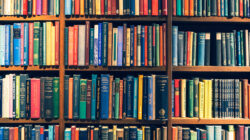 by Kelly Dunlap and Anne Brock
Today's religious leaders are asking big questions. Questions about leading faithfully amidst long-foreseen trends of declining religious participation, and unforeseen challenges brought on by a global pandemic. Questions about the pandemic's ongoing impact on worship practices, if spiritual spaces still matter, and how to give with racial equity in mind.
There are few simple answers. Initiatives that thrive and efforts that succeed in some communities may not in others. Our contexts are as diverse as our callings, and our opportunities as diverse as our strengths.
What You Need
We at Lake Institute are continually asking how we can best equip and support today's religious leadership. Last year, we surveyed our constituents, and you told us that you need conceptual frameworks, inspiring stories, and context-setting data as you seek to re-purpose your resources for mission and ministry on a changing landscape.
So, we got to work growing our existing collection of leadership tools and religious giving scholarship. We gathered stories and resources from trusted partners. Finally, we built a robust Resource Library (in our newly updated website) to house these sought-after resources.
We're thrilled to announce that the Library is now open and holds over 250 resources – with more added each week – to equip you as you lead and serve at the intersection of faith and giving.
Meeting Your Need
Within the Resource Library, you'll find different collections of resources as well as many stand-alone items organized by topics and types of resources. As part of our commitment to carry forward the legacy of the Ecumenical Stewardship Center (ESC), all of the resources created by ESC over the past several decades can be found in one spot. We've pulled out some articles from issues of Giving Magazine for easy access, but you can also download any of the magazines, along with companion resources to support group studies, sermon series, and stewardship campaigns.
Marcia Shetler, retired Executive Director of the Ecumenical Stewardship Center, shared with us what ESC had imagined when they created all of these resources, and how Lake has brought that imagination to reality. "While first envisioned as bricks and mortar," she recalls, "one of ESC's goals was developing a resource library. Through the new website and online resource library, Lake Institute is doing just that. I am delighted that faith communities and their leaders can access and creatively adapt the timeless principles and practices of faithful generosity for meaningful ministry in current and future contexts."
Other learning tools are available as well, like Where to Start: A Guide for Faith Leaders on Shifting Ground and Let's Talk About Resources (LTAR). LTAR includes options for cohorts or congregations, along with facilitation guides, depending on how you want to use it. And, we'll share more specifics in the coming months, but we have also been busy stocking a new Faithful Generosity Story Shelf, with dozens of vignettes that highlight congregations and other religious organizations who have sought to use their assets and resources in creative ways as an expression of faithful giving.
All of our Insights newsletters, videos from past Lake Institute events, and relevant research studies, as well as resources from partners like Cooperative Baptist Fellowship, Honeycomb, and the Muslim Philanthropy Initiative are also available for free through this site.
Access Resources Easily
Whether you're looking for a specific resource or simply want to browse, we think you will find the Resource Library easy to navigate.
Here are a few things to know:
Living search function: The search function is 'living.' This means that as soon as you type into the search bar, check a checkbox, or choose from a drop-down menu, 1) the results (on the left) will automatically populate and 2) the rest of the search functions will adjust accordingly.
Multiple ways to search: If you recall the name of an Insights author but can't remember when it was written or the title of the article, the 'Author' menu allows you to search for specific names and narrows down the list of resources quickly. Or maybe you're looking for a learning tool, something you can use in a committee meeting or with a group of religious leaders. Select the 'Learning Tool' box and you'll see all those types of resources in the list.
A search example: As you sit down to write your year-end letter, you may want some guidance for how to tell the story of the past year at your organization or church. You can find these resources by simply typing "story" or "storytelling" in the search box. Or, browse the keywords and select the "storytelling" option.
A testimonial: "Recently I was trying to share a resource on the fly while at a conference. I remembered that Aimee Laramore wrote it, so I logged into our website from my phone, selected her name from the search bar, and quickly found the resource I wanted to share. I was so pleased that the site worked just as we hoped it would!" (Anne Brock)
Now jump on in and browse our new Resource Library. We hope it serves as a partner in your leadership – to inspire and equip you to lead in these times of unprecedented challenge and opportunity.
If you have a suggestion for the library or a question about using the library, please email us at LakeInstitute@iupui.edu.
---
Questions for Reflection
What resources does your organization need to help you work through a challenge you're facing? (If you don't see it in the library, let us know!)
How might you use the Resource Library in your own context?
Expanded Perspective
We hope you'll take some time to explore the Resource Library now that you know a little more about it! Here are some suggested searches and resources that might be useful to you.
Search GivingTuesday to find an article about Women's Online Giving and tips for a #GivingTuesday campaign.
Click the 'Fundraising Practice' box along with 'Article' and you'll find 35 articles to help you think about what fundraising looks like in various religious organizations and contexts.
In the 'Source' dropdown, select External Resource to see a wide variety of articles, stories, and learning tools from organizations we recommend.
Select 'Video' to scroll through our resources and see if there's a clip or full video you want to use in an upcoming gathering.
A conversation on Hispanic Philanthropy, featuring Luis Miranda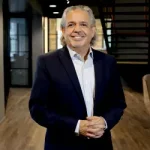 Please join Luis Miranda and the Mays Family Institute on Diverse Philanthropy on December 1 for a discussion of "Philanthropy and Hispanics: Building Community and Social Impact through Public Affairs." Learn how Luis' leadership extends beyond the world of public affairs. When his son Lin-Manuel's artistic work became financially successful, the family, under Luis' leadership, reinvested in a pipeline of artists of color to support new voices in the arts. Join the Mays Institute as we hear from Luis Miranda, who became a leading voice for increased support to Latino nonprofits and a widely admired partner for corporate and private philanthropic leaders.
Lake Doctoral Dissertation Fellowship 2023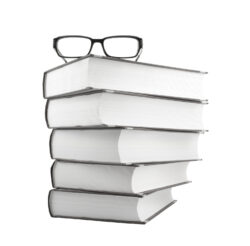 We are now accepting applications for the 2023 Lake Doctoral Dissertation Fellowship! This one-year grant is given annually to support a graduate student whose research engages and intersects issues within religion and philanthropy or faith and giving. It is intended to support the final year of dissertation writing for a doctoral candidate at a U.S. graduate school. Please share widely!
Subscribe
---
Insights, a bi-weekly e-newsletter, is a resource for the religious community and fundraisers of faith-based organizations that provides:
Reflections on important developments in the field of faith and giving
Recommended books, studies and articles
Upcoming Lake Institute events